NBR Dia. 70 LNER Dia. 35B brake van
(Kit Ref 9108)
The prototype
This kit is for the Reid design introduced in 1905 and continued the development of the original Holmes Dia.33B design of 1890 (kit 9105 & 9106). This was the last of the 'short' goods brake vans and differed from Reid's earlier Dia.34B (kit 9107) in only having one veranda while retaining the centrally positioned steel-plated guards lookout. They were all built with 'push-out' single brakes per wheel. Clasp brakes are provided to enable the builder to model the LNER departmentalised Ballast Brake Van which were most likely converted from Dia.34B vans with one veranda planked over to resemble the Dia35B. None survived into BR service, the Dia. 35B being extinct by 1947.
The kit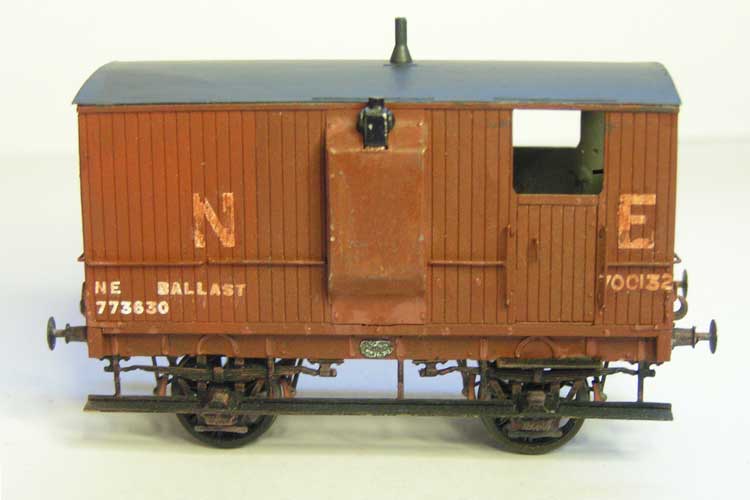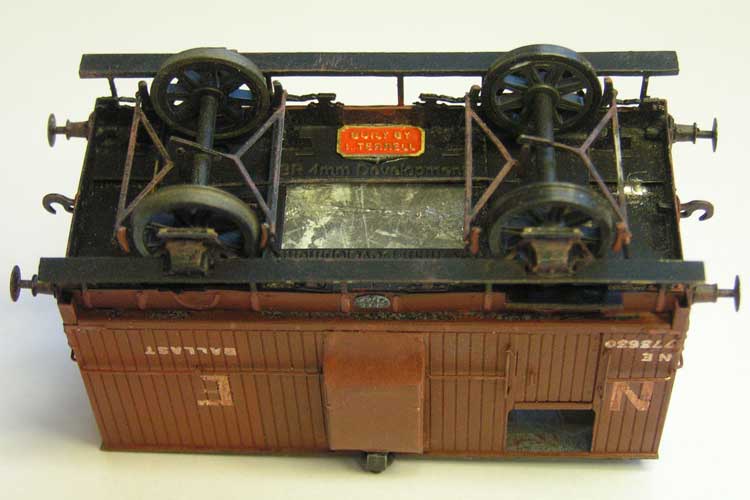 Price: £
Plus postage and packing
Availability:
Available
The kits of NBR Goods Brake Vans are in 0.3mm brass and includes white-metal castings and brass wire.
W-irons, wheels, paint and transfers will require to be purchased seperately to complete.
Kit 9108: NBR Dia. 70 LNER Dia. 35B brake van
More information
Further details and photographs can be found in the following books:
NBR Wagons - some design aspects : G.W.M. Sewell : ISBN 0953399508
British Goods Wagons from 1887 to the present day : R. Essery, D. Rowland and W. Steel : ISBN 071534739X
Wagons on the LNER - No 1 - North British : John Hooper : Irwell Press : ISBN 1871608228
LNER Wagons : Peter Tatlow : Pendragon : ISBN 1899816054